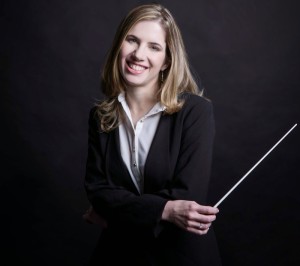 Yael was born in 1982. She started her musical education when she was 7 years old, and studied piano lessons. She finished her BA in choral conducting in the Buchman-Metha school of music in Tel- Aviv University. In 2008, after finishing her BA she continued her studies in the Netherlands, and finished two years of internship in choir conducting, with Mr. Wiecer Mandemaker. When she returned to Israel she continued to her M.Mus and finished her Masters with professor Yoav Talmi in 2013.
"YAEL WORK AS A CONDUCTOR AND A PIANIST.

SHE CONDUCTS FIVE CHOIRS, WORK WITH ORCHESTRAS IN DIFFERENT PROJECTS AND PERFORM."
Yael participated in masterclasses all over the world, under the direction of Arie Van-Beek, Greta Pederson, Andras Farkas, Peter Broadbent, Zsolt Nagy and Achim Holub.
In 2007 Yael won the Israeli- Cultural foundation scholarship for Choral Conducting.
In 2014 Yael was awarded Third Prize at the competition of the London April 2014 Conducting Masterclass with the London Classical Soloists.
She worked in Israel with the "Efroni" choir, under the direction of Maya Shavit, as a musical assistant and solfege teacher.